REI Quick Cash System

My net profit on the deal was $7,675. I highly recommend this system and have been talking this product up to my fellow investors. The support at your home office has been really good.
~Chris Genard
The deal only took one hour and when I got back on Monday I had a check in the mail for $1750 and a deposit in my account for $5000 for it! Thanks.
~CJ Coreiro
"Zack – WOW…this software is amazing! I'm not even a tech person and I easily figured it out. I've already built a giant list of buyers and I'm only 3 days into the program….thank you…thank you…thank you!"
~ Joshua B.
Here's Everything You're Getting Instant Access to Today:
REI Quick Cash Fast Start Trainings - These are the 7 modules including everything you need to get started fast finding deals, finding buyers, protecting your paycheck and putting the wheels in motion.($297.00 Value)
REI Quick Cash Software - The holy grail to finding all the deals and buyers you need without spending any money on marketing. ($495.00 Value)
1-800 Support Hotline - Call My Office and Our Fanatical Support Team Will Help You. (PRICELESS)
Fast Action Bonuses (Today Only)
Complete Legal Library including all the checklists, documents and forms needed to complete these 7 day deals ($1500.00 Value)
2 Tickets to the 3 Day Live in Person Workshop Personally with Zack. At this advanced training, Zack will transform you from hobbyist to expert Investing entrepreneur. ($3994.00 Value)
2 Live Training Calls Personally With Zack. He'll answer any and all of your questions as well as share some advanced strategies for your growing your income by ramping up your deal flow using the REI Quick Cash Software. ($995.00 Value)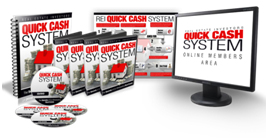 The REI Quick Cash Flowchart - This is your visual

Step-by-step road map for doing deals and bringing cash in fast!

(Value - $197)

The Complete Quick Cash Manual - Inside you'll discover

every dirty details and get answers to every question you'll have so you can bring in profits without needing cash, credit or your own buyers list! (Value - $697)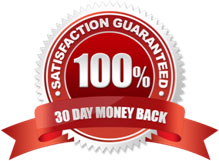 Total Value: $7,874.00
Complete the checkout process below:

By submitting your information you agree to receive weekly emails about real estate investment from REI Success Academy.